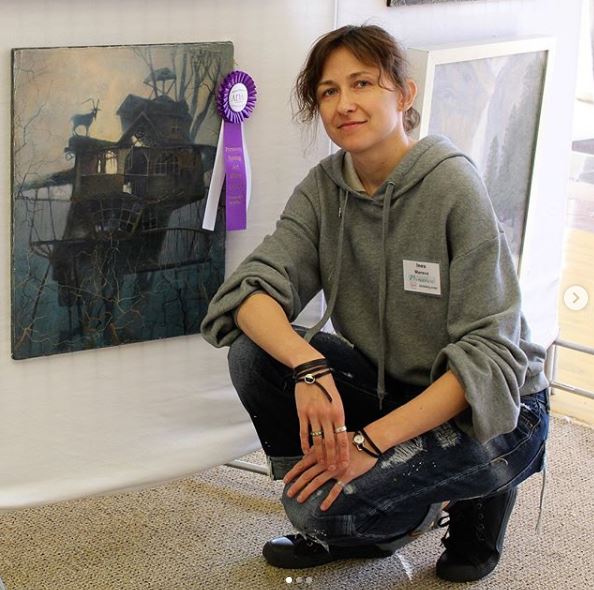 Fine Art:
Frescoes – an old technology based on icon-making technique: egg-tempera on gesso wooden boards
Drawing (charcoal, sanguine, sepia, ink)
Painting (oil, egg-tempera, watercolor, acrylic, gouache)
Clay sculpting
Experience in different artistic fields: from making paper notebooks to furniture restoration, sewing, painting on glass, etc.
---
Education:
"Academic drawing and painting" Course, 2010-2018
Wargaming University, Minsk, Belarus
Instructors:
Vsevolod Shvayba
Roman Sustov
"Classical animation – 2D Animators first steps" Course, 2014
Animation School "MultSchool", Minsk, Belarus
"Сomposition and color" Course, 2003
European Humanities University, Minsk, Belarus
Bachelor's Degree in Biology and Chemistry,2002
Belarusian State University, Minsk, Belarus

---
Work Experience:
Art Supervisor with 15+ years of experience in AAA game developing company. Art expertize in computer graphics and supervising of graphic designers, production artists.

---