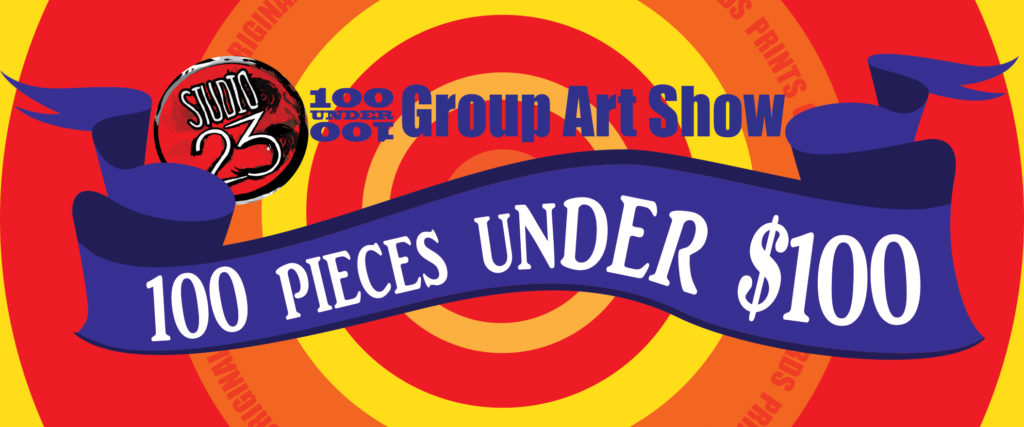 Studio 23 Gallery host's the group art show "100 Under 100"
100 Pieces of art for under $100 Dollars!
Studio 23 Gallery will be open and exhibiting the group show: "100 UNDER 100" with paintings, sculpture and visual art by even more bay area artists! The opening reception is June 14th, during the Second Friday Alameda Artwalk.
An encore presentation will be during the art fair on Sunday July 7th from 10AM-6PM.