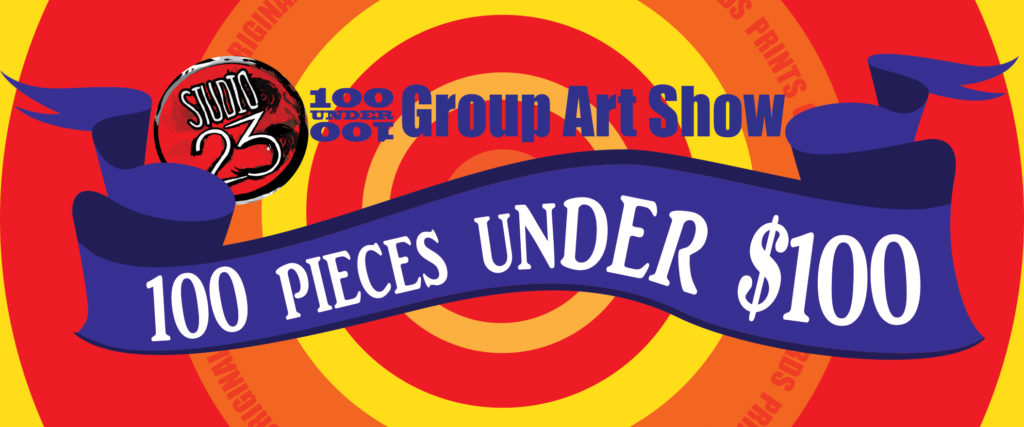 Studio 23 Gallery host's the 6th Annual "100 Under 100" Group Art Show!
100 Pieces of art for under $100 Dollars!
Studio 23 Gallery will be open and exhibiting the group show: "100 UNDER 100" with paintings, sculpture and visual art by even more bay area artists!
The opening reception is Saturday June 22nd, an encore show will be held July 7th 10am-6pm during the art fair, as well as during the Second Friday Alameda/Jingletown Art Walk in June and July.
Call for art is now open. Visit alamedaartists.com for more information on how to submit your work.
Light Opening 2nd Fri June 14 7PM
Opening Reception Saturday June 22 7PM
Encore July 7th during the Summer Art Fair 10AM-6PM
Closing 2nd Fri July 12th 7PM

https://www.facebook.com/Studio23Alameda