Did you know we paint murals? Check out some of our recent wall murals .
---
Coronavirus Update:
Covid Precautions: Masks required outdoors in large gatherings.
When the studio is open masks must remain on.
Alameda Summer Art Fair & Maker Market | RSVP via Facebook |
*Vendors Only: Orientation is canceled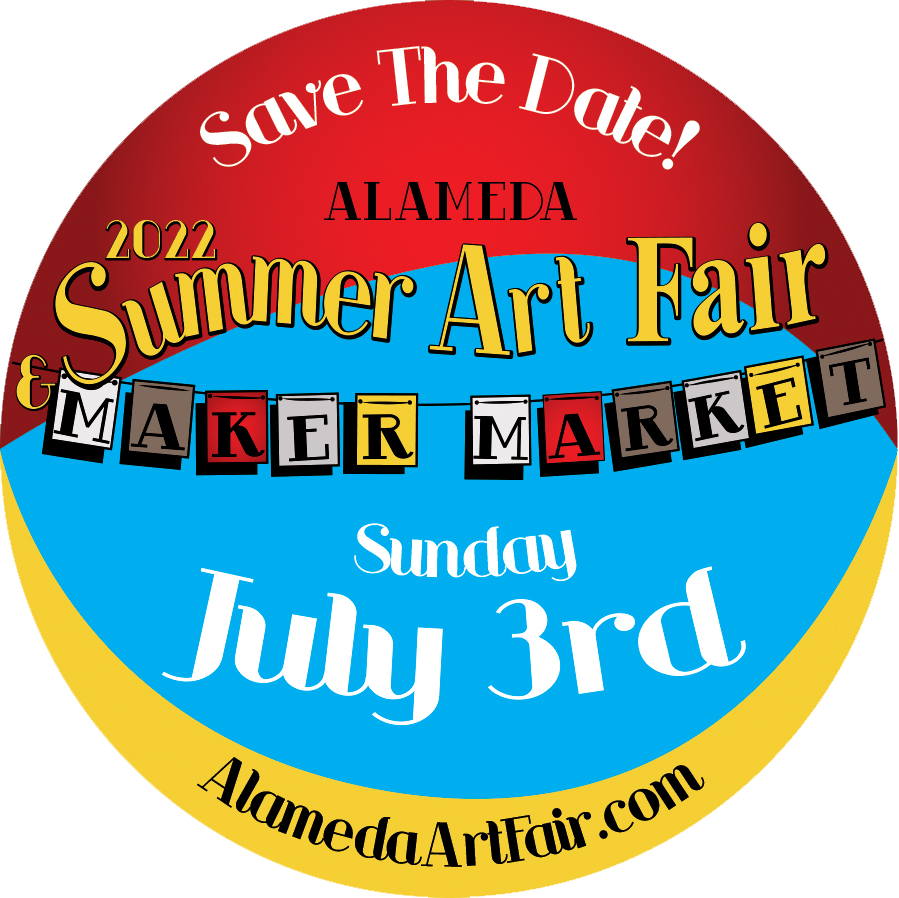 ---
RSVP: THE FUTURE IS FEMALE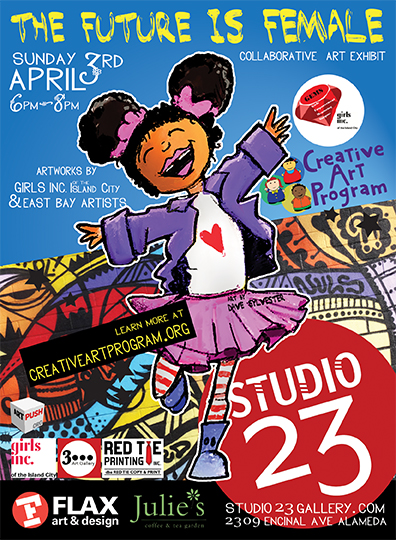 ArtPush Creative Art Program & Girls Inc. G.E.M.S Announce Kids Art Workshop and Gallery Exhibit
With a goal of introducing kids to art as a way to envision a better future, local artists and children will come together for a creative workshop held on Sunday, March 27th 10:15am-3pm at Studio 23 in Alameda. A gallery exhibit "The Future Is Female" will take place at Studio 23 Gallery on Sunday, April 3rd at 6pm-8pm. 3 Dot Art Gallery, Studio 23's neighbor gallery, will also be open during the gallery exhibit. http://www.creativeartprogram.org
Important Dates:
CAP & G.E.M.S Workshop: Studio 23 Gallery | Sunday, March 27th 10:15am-3pm | Registration is closedCAP & G.E.M.S Gallery Exhibit: "The Future Is Female" | Studio 23 Gallery | Sunday, April 3rd 6-8pm
---
Upcoming Art Happenings 2022!
Monthly: 2nd Friday Art Talk w/ Victor Mavedzenge. 2022 Sponsors
*Meet the latest and the greatest: May Mi Lo is a local artist who is now an official member of the ArtPush 2nd Friday Art Talk Committee!
January: Artist Debi Ling at Alameda Island Brewery
Bi-Monthly: Alameda Artists Display at Alameda Island Brewing Company!
March: Creative Art Program Details TBA
July: Flax Alameda Summer Art Fair & Maker Market Sunday July 3rd
Aug/Sept/Oct: Studio 23 Outdoor Film Festival, Details TBA
Nov/Dec: East Bay Artists 2022 Fine Art Book and Artist Directory
January 2023: Studio 23 10 year anniversary! Details TBA
Monthly: Alameda Artists Sketch Meetups!
---
---
Artists, get your work listed on our new art shop, Artquarter!
Browse, shop or sell at: https://artquarter.com/
---