Vendor Registration is Open for the 2023 Summer Art Fair & Maker Market!
Sunday July 2nd 11-5pm
We are looking for artists, creative vendors, builders, performers, and makers – spread the word! Our fair is special in that we encourage all artists to make art right at their booths during the fair.  There will not be chiropractor booths, plastic junk souvenirs, bouncy castles or children in plastic hamster balls.  This is an art fair and maker market.  There will be many fun activities for children, but they will be creative and art focused.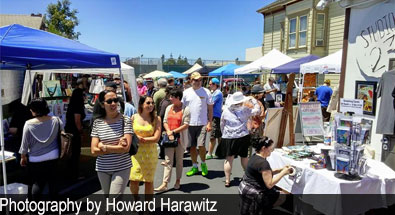 For more information about registration, click here.
Please reach out to with any questions. Return 2022 vendors, you should be in the system from last year. You can always reset your password. Please carefully read through the entire registration information page before registering. Limited space available.
---
Did you know we paint murals? Check out some of our recent wall murals .
Friday Open Studios: Studio 23, 3 Dot & The Red Door will be open every Friday between 7PM-9PM. Check individual galleries to confirm times.
Join us in 2023 for Studio 23 10 Year Anniversary & The East Bay Artists Exhibit!
eventbrite | RSVP Saturday May 20th!
Art Books available POD! Art Book Sales Proceeds Go To ArtPush.org!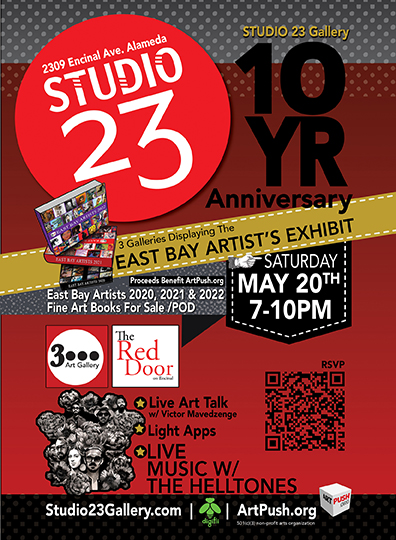 Thanks to our community East Bay Artists Art Books are now available POD at Bookbaby.com
Big Thank You to the East Bay Artists 2022 Art Book Sponsors: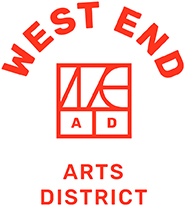 Join us Friday's at 7PM For The Friday Art Walk IN PERSON! The BlackLight Art Show will be on display until Friday December 30th. We hope to see you at the studio!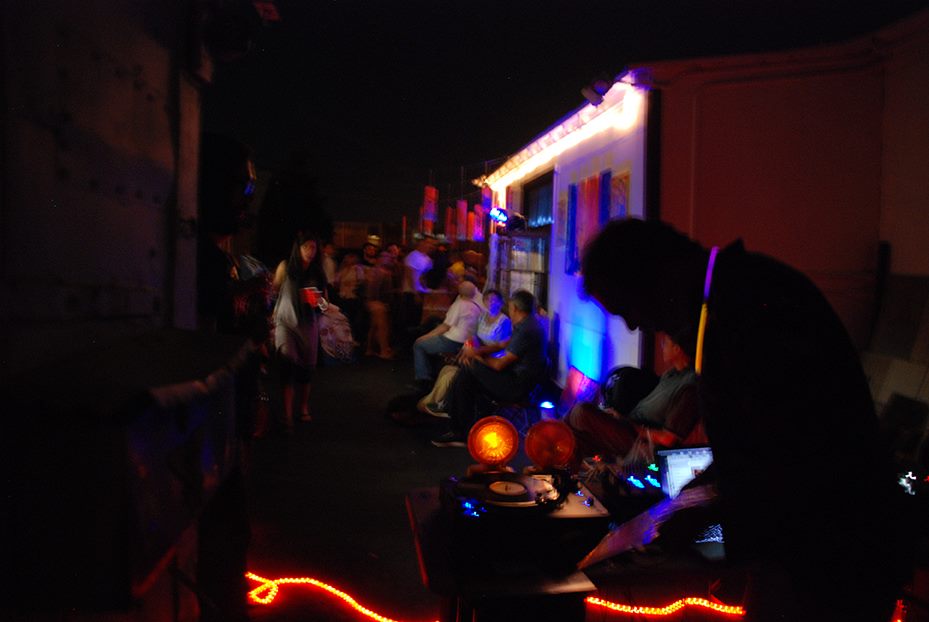 Studio 23, 3 Dot & & The Red Door will be open EVERY Friday between 7PM-9PM. We encourage you to bring your latest art projects and make art with us. Check individual galleries for exact hours.
Studio 23 Gallery Open Studio: We encourage artists to bring their recent project and make some art with us. That is where we are at right now, getting back to what we love. We have large tables, water, access to a sink and plenty of room outside to spread out. Let's make art together outside before it gets too cold! If you have any questions email us at /" target="_blank" rel="noreferrer noopener">

Coronavirus Update: Thank you for the support over the last three years. As galleries begin to open up, please check in with each one individually to find out what their Covid mandates are. We hope the Art Talks helped you get through it! I know they helped us. Visit Art Talk Archives!

Visit the 2nd Friday Art Walk Facebook Page for details on all Alameda and Jingletown Art Shows. Also be sure to check out WABA & The Point! There are a lot of amazing things happening in Alameda right now.
2nd Friday Art Talks are temporarily on break while we make new plans.
VIEW THE LATEST TALK!
---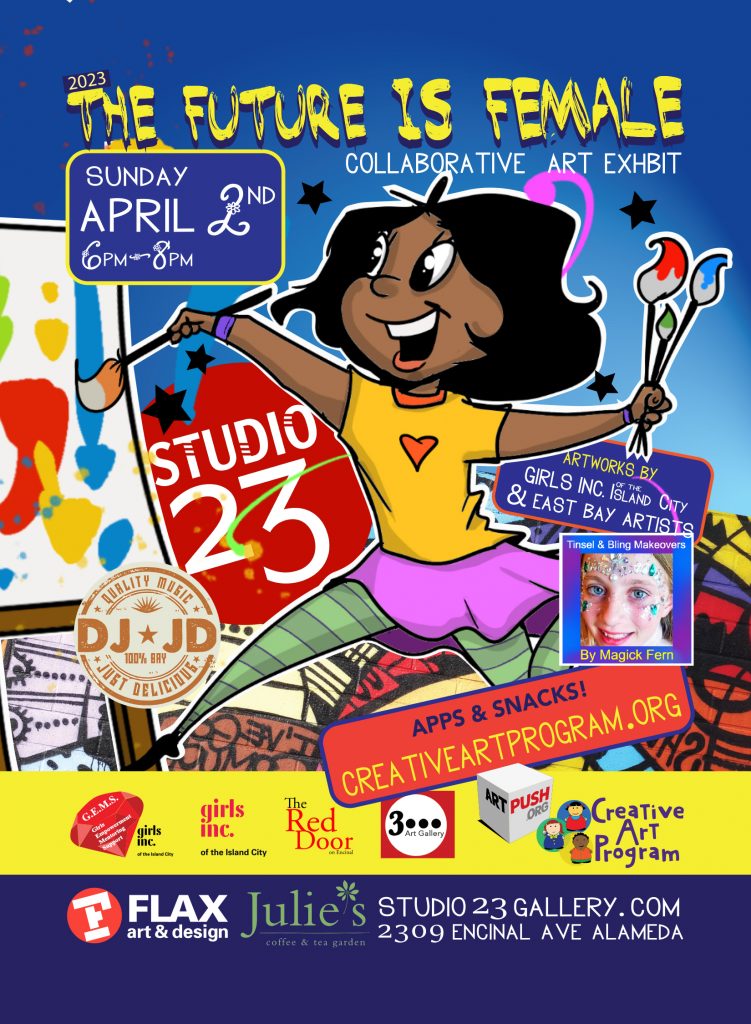 Alameda Summer Art Fair & Maker Market WAS AMAZING! Thank you for coming out! Photos coming soon.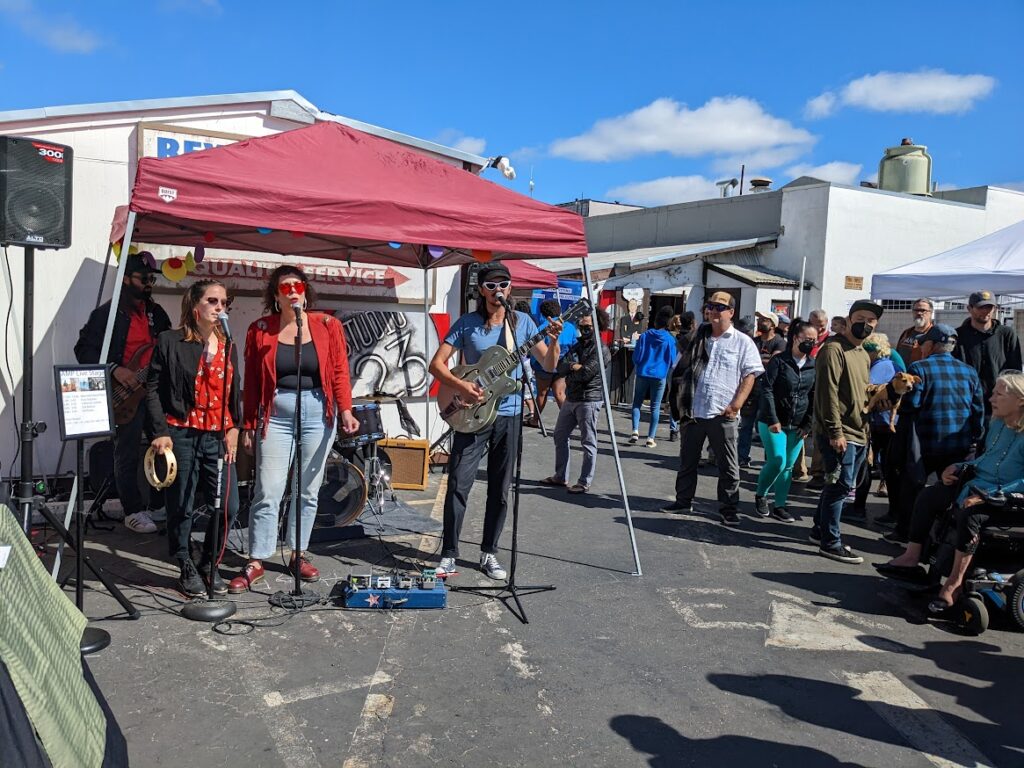 ---
RSVP: THE FUTURE IS FEMALE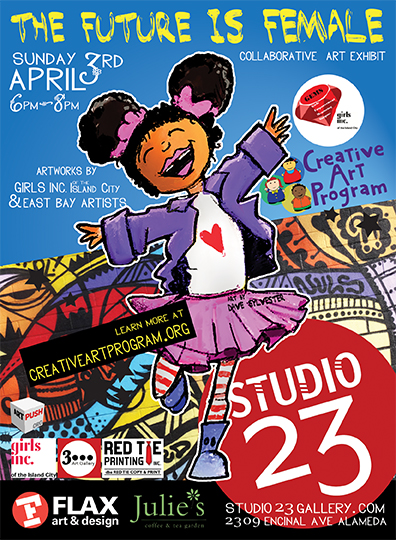 ArtPush Creative Art Program & Girls Inc. G.E.M.S Announce Kids Art Workshop and Gallery Exhibit
With a goal of introducing kids to art as a way to envision a better future, local artists and children will come together for a creative workshop held on Sunday, March 27th 10:15am-3pm at Studio 23 in Alameda. A gallery exhibit "The Future Is Female" will take place at Studio 23 Gallery on Sunday, April 3rd at 6pm-8pm. 3 Dot Art Gallery, Studio 23's neighbor gallery, will also be open during the gallery exhibit. http://www.creativeartprogram.org
Important Dates:
CAP & G.E.M.S Workshop: Studio 23 Gallery | Sunday, March 27th 10:15am-3pm | Registration is closedCAP & G.E.M.S Gallery Exhibit: "The Future Is Female" | Studio 23 Gallery | Sunday, April 3rd 6-8pm
---
Upcoming Art Happenings 2022!
Monthly: 2nd Friday Art Talk w/ Victor Mavedzenge. 2022 Sponsors
*Meet the latest and the greatest: May Mi Lo is a local artist who is now an official member of the ArtPush 2nd Friday Art Talk Committee!
January: Artist Debi Ling at Alameda Island Brewery
Bi-Monthly: Alameda Artists Display at Alameda Island Brewing Company!
March: Creative Art Program Details TBA
July: Flax Alameda Summer Art Fair & Maker Market Sunday July 3rd
Aug/Sept/Oct: Studio 23 Outdoor Film Festival, Details TBA
Nov/Dec: East Bay Artists 2022 Fine Art Book and Artist Directory
January 2023: Studio 23 10 year anniversary! Details TBA
Monthly: Alameda Artists Sketch Meetups!
---
---
Artists, get your work listed on our new art shop, Artquarter!
Browse, shop or sell at: https://artquarter.com/
---