Did you know we paint murals? Check out some of our recent wall murals .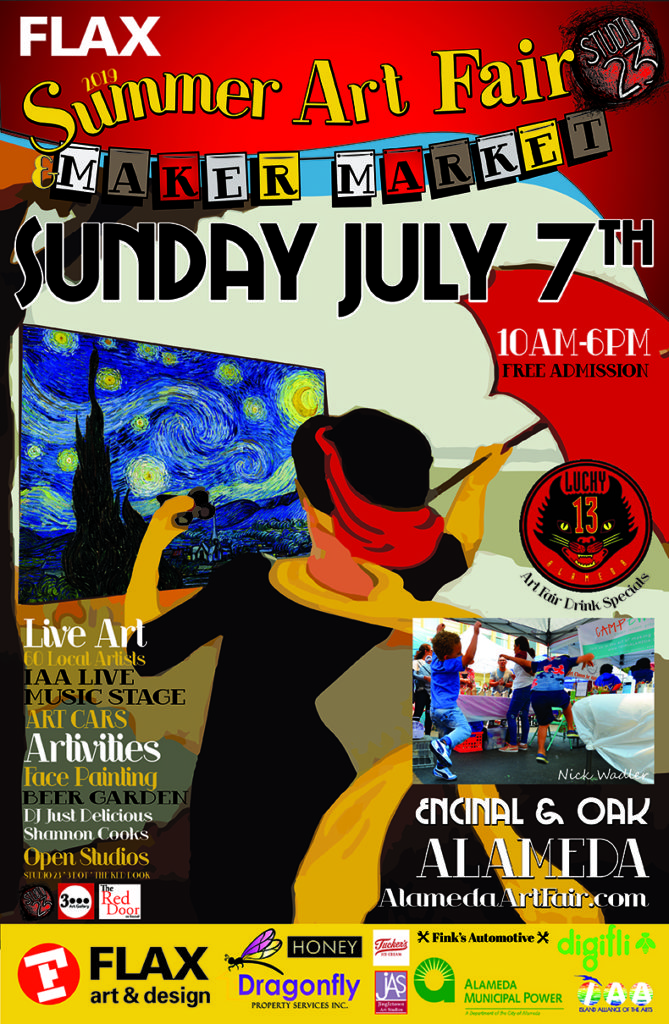 Drawing 101 Ongoing Workshops
Drawing 101 Ongoing Workshops.
Part II! June/July. See exact dates… Learn More
100 UNDER 100
East Bay's Most Affordable Art Show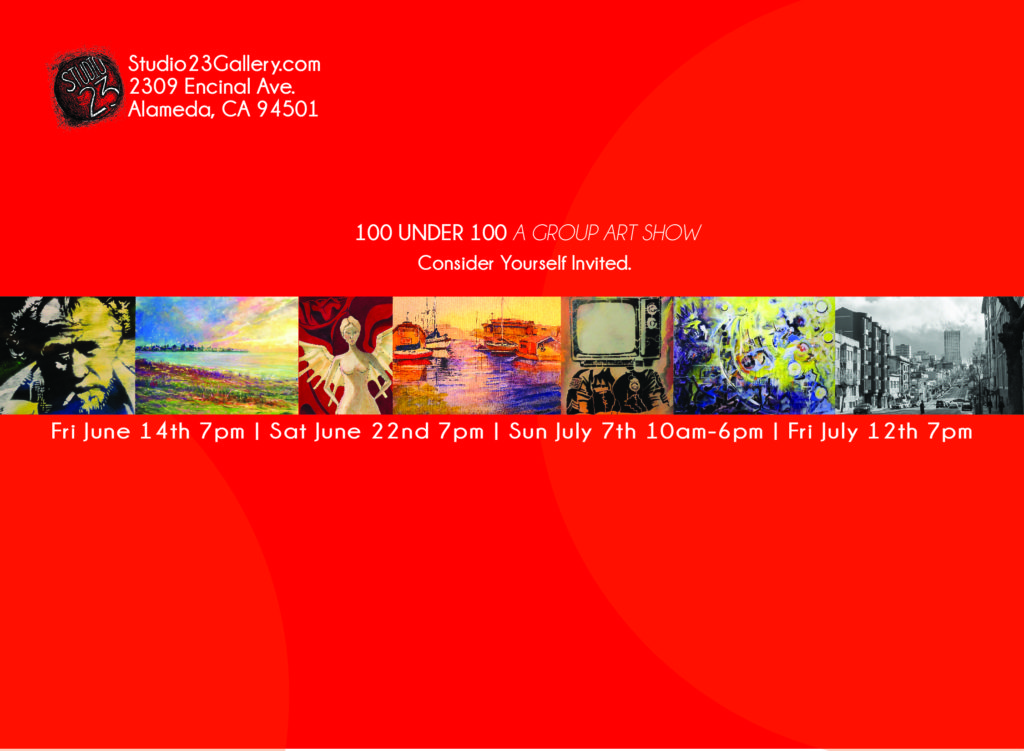 Space is limited. Reserve your spot now!
Studio 23 partners with The Bay Area Models Guild to bring you our 3-hour figure drawing session hosted by Yolanda Cotton-Turner.
Fee: $20. Please RSVP and prepay.
Limited space, so sign up now! If you experience any issues paying or are coming in last minute please text, 510-457-1420.
---
ARCHIVES…
"Transference"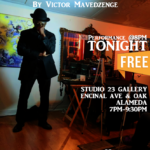 Visual and performance artist Victor will be performing and showing his final show next 2nd Friday, April 12th at Studio 23 in his show Transference. RSVP
Join us at 8:00PM to get a 2nd chance to see this intimate and moving performance. Each show changes slightly so you won't see the same thing twice. Victor is lead to communicate with his audience by an inner intuitive guide along with energy he picks up from the crowd around him.
A mix of humor and poetry are woven together with intimate stories from his past delivered as if you are sitting around a table with family and friends, speaking frankly with little to no inhibition.
Stories about his father, his family, brief meaningful and random encounters with strangers fuel the heart of the message. His country Zimbabwe, politics, time spent in London and his art are just a few of the abstract concepts prompting the heart-felt connection given to his audience.
I liken it to imagining what it would have been like to be in the presence of Van Gogh, Dali, Picasso or one of the greats clearly articulating the pain, joy, angst and passions that they live with and are able to transfer into creating their work.
'Transference' is a unique experience in Alameda that you won't want to miss.
More about Victor https://mavedzenge.com/
5th Annual Black Light Art Show
Graphic Design and Event Promotion
We offer excellent graphic design and marketing services.
---
Don't miss another event: Get on our Mailing List!
---
RSVP Next show:
October:
Halloween Art Show & Night Market (The Big One!): October 27th
Halloween Night: October 31st
Closing Reception: November 9th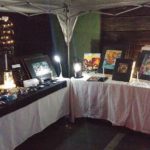 Blacklight Art Show & Night Market: Vendor Sign-up
Get signed up now! Submit your application to apply for our Blacklight Art Show & Night Market.
Booth space is very limited so sign up now!
Must Have: Battery operated lights. (See above Photo)
Vendor Fee: All spots are $40. (Due only after your booth has been approved)
Refunds: Available up until October 15th minus a $15 processing fee.
Deadline to apply: October 15th
Booths will be selected by the best fit for this show, booth presentation and lighting. Due to the high level of responses we may not be able to reach out to every applicant. Feel free to email us, make the subject "BLAS NIGHT MARKET" if you feel the need to follow up after you have submitted. You will be contacted via email by October 15th (or earlier) if your booth has been accepted.
Call For Art Is Open Deadline 9-20
View our listing and other awesome Halloween events on CaliforniaHauntedHouses.com
Support Studio 23 – Get a Magnet!


Previous Shows 2018
---
---
Flax Presents The Alameda Summer Art Fair And Maker Market Sponsored by DABA, Downtown Alameda Business Association & Artt Haus Studios