Did you know we paint murals? Check out some of our recent wall murals .
---
Coronavirus Update:
We are slowly beginning to open back up!
Check out virtual and IRL events below!
Classes are still on hold temporarily but will come back soon!
---
Studio 23 Outdoor Screening of Romantic Chorus RSVP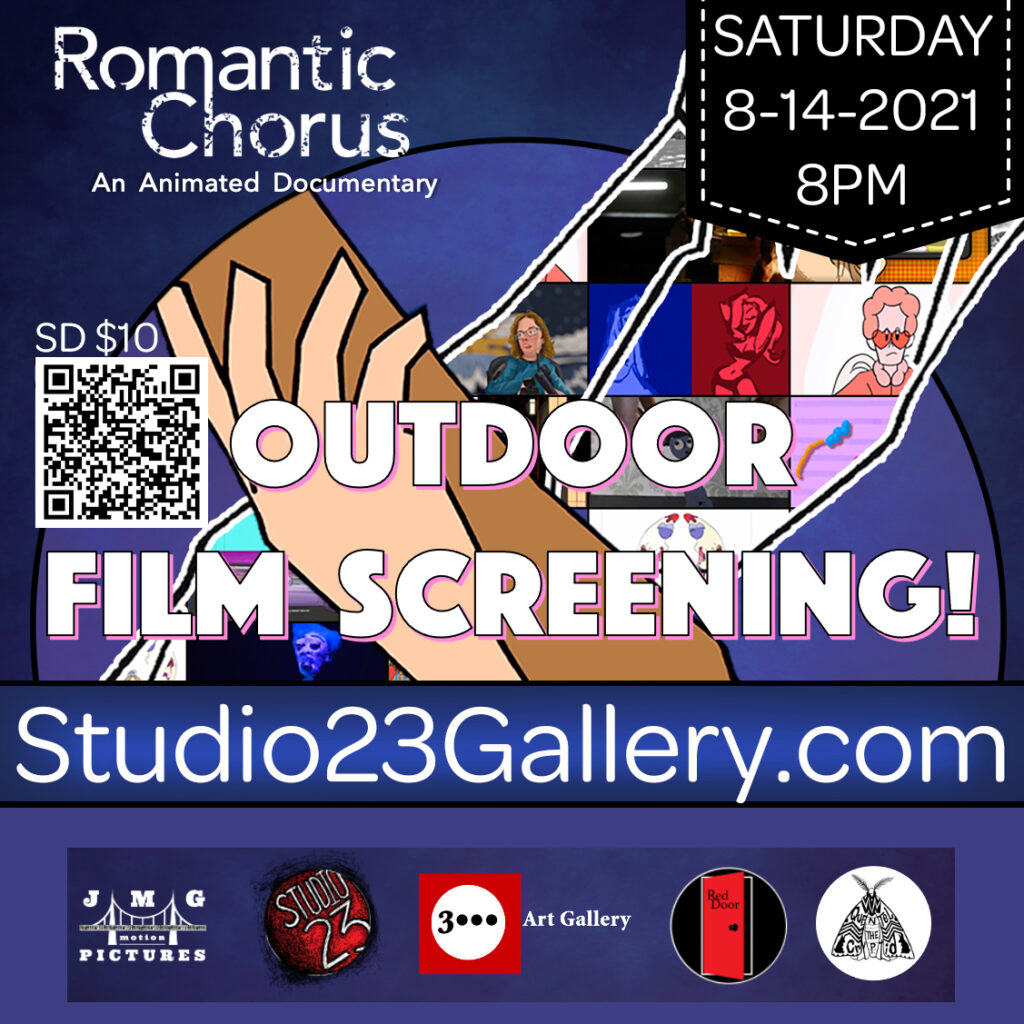 What: Studio 23 host's a film screening of "Romantic Chorus" outdoors at Studio 23 & 3 Dot! The Red Door will be open and Quentel The Cryptid will be performing before and after screening! Open studios at 3 Dot, The Red Door & Studio 23.Age: 18+ Contains adult language & adult topics.The Film: Romantic Chorus is an independent animated-documentary portrait of sex and romantic connections based on 21 diverse interviews. https://www.facebook.com/RomanticChorusDocumentaryWhen: August 14th, Doors 8pm, Film 9pm-10:30, Open Discussion 10:30-11pm

Where: Studio 23, 3 Dot & Red Door parking lot at : 2309 Encinal Ave. Alameda, Ca 94501Cost: Film screening suggested donation $10per person. Pre-Pay here
https://www.paypal.com/donate/…. Donations will go to the director Jeff M. Giordano at JMG motion pictures.If you enjoy the concert before and after the screening please also consider making a donation to Quentel The Cryptid at The Red Door.
Bring: Your own lawn chairs. There is limited seating for the screening. Just like if it was an outdoor lawn concert we are encouraging people to bring their own chairs for the film screening. We will have limited seating available.
---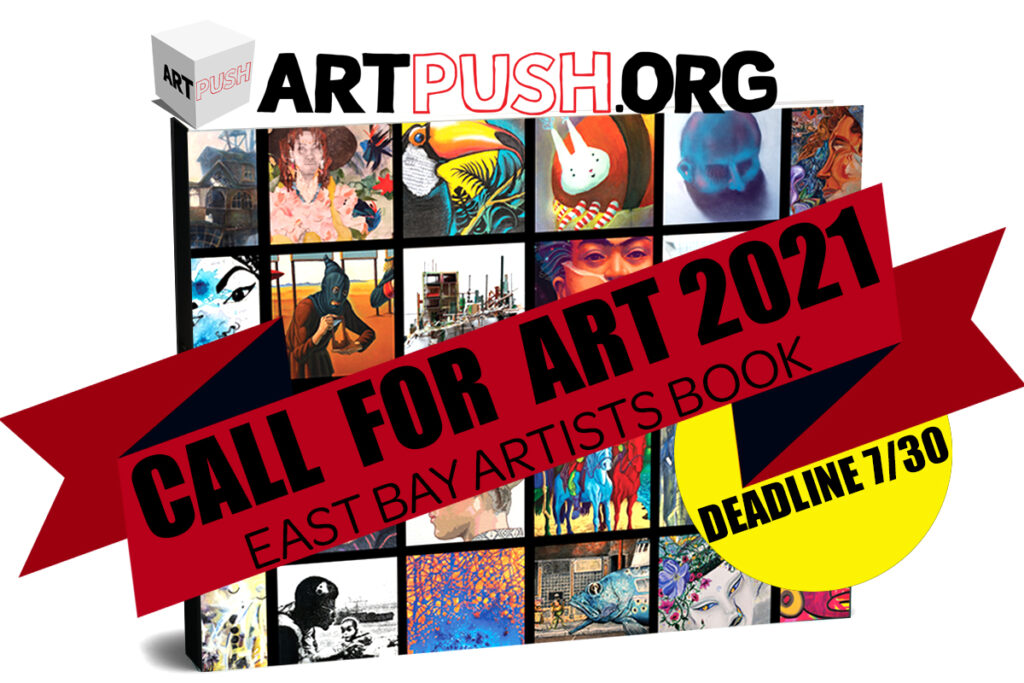 ---
---
Artists, get your work listed on our new art shop, Artquarter!
Browse, shop or sell at: https://artquarter.com/
---