[ArtPush End Of Year Fundraiser DONATE NOW!]
Learn more about what ArtPush.org does
---
> Open Every Friday through Dec 8th
>> Learn More
>>> RSVP to the Closing Reception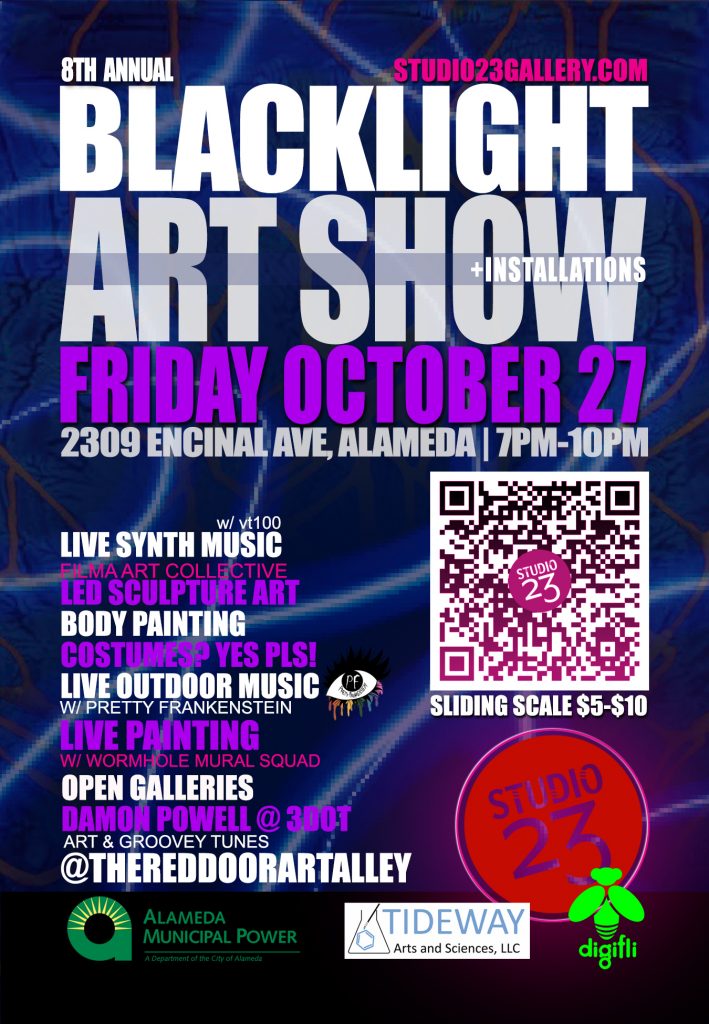 ---
New designs, partnering with Lellobird, Vera Tour, and Boxcar Flower Farm.
Buy the puzzle during September 2023 to support ArtPush http://www.oaklandpuzzle.com
Due to to the popularity of their fundraising model, 20% of all sales from this collection will go to ARTPUSH.org during the pre-order period. That is just through September so order now to support ArtPush!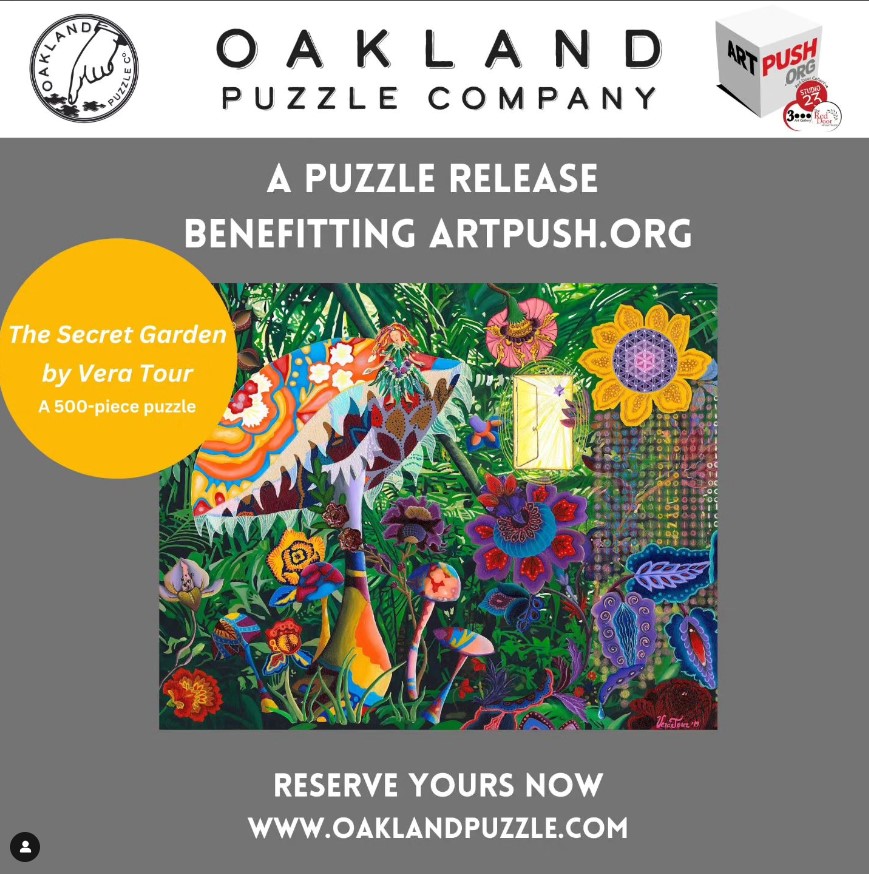 Expect delivery of your puzzle about 30-days after your order is placed.
All pre-order puzzles will be eligible for pickup at several locations. A $2 handling charge will be paid to that location. Please check store hours to make sure that it will work for you.
---
Friday Open Studios
Join us Friday's in Alameda at 7PM For Open Studios Through November 2023.
2024 Galleries return to 2nd Fridays! Stay tuned!
Galleries, Studio 23, 3 Dot & The Red Door will be open every Friday between 7PM-9PM.
*Check individual galleries for exact hours and details about their event and/or open studio. These events are both indoor and outdoor. Studio 23, 3 Dot & The Red Door
—!Important!—
[Studio 23 will be closed Friday October 20th! Sorry for any inconvenience.]
Due to unexpected weather, illness or family emergency a gallery could be closed. Be sure to reach out to the individual gallery to be sure they are open. We are small, self funded, underground galleries and do our best to keep our website up-to-date. You can message any of the galleries on social media.
We typically respond to requests within a few hours.
Studio 23 Facebook / Instagram | The Red Door Facebook / Instagram | 3 Dot Facebook/ Instagram
What To Expect:
We encourage artists to work on current art projects, come look at the current art exhibits or just come sip and chat with local artists. BYO Supplies, we have a limited amount to share. We have large tables, water, access to a sink and plenty of room outside to spread out. If you have any questions email us at
---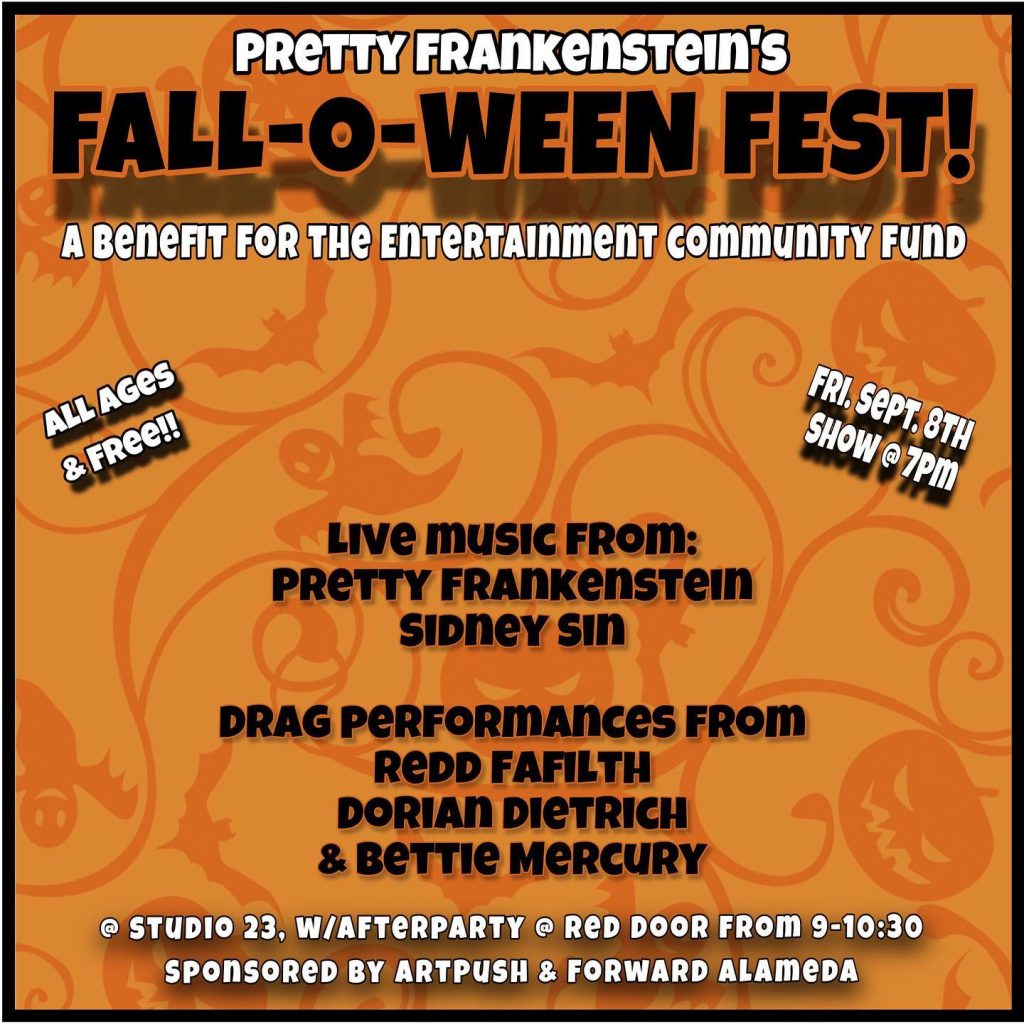 You're invited to Pretty Frankenstein's Falloween Fest at Studio 23! An event to ring in the Fall and raise funds for the Entertainment Community Fund, sponsored by ArtPush and Forward Alameda!
This show will feature some amazing Halloween themed performances from folks like:
Pretty Frankenstein
(Queerpunk/Goth/Alt)
Sidney Sin
(Rockabilly/Goth)
Drag numbers from some the bay area's spookiest!
Dorian Dietrich
Redd Fafilth
And BettieMercury
There will be raffle prizes and an after party at Red Door Art Gallery down the street, featuring The Space Kadets!
Free!!! September 8th!
Studio 23 at 2309 Encinal Ave,
After Party at Red Door Art Gallery down the street!
All Ages, but some material may be inappropriate for small children.
---
Limited Figure Drawing Lessons with Steven Yu
Meet the instructor Steven Yu | Only 8 students per class) More classes coming soon, stay tuned!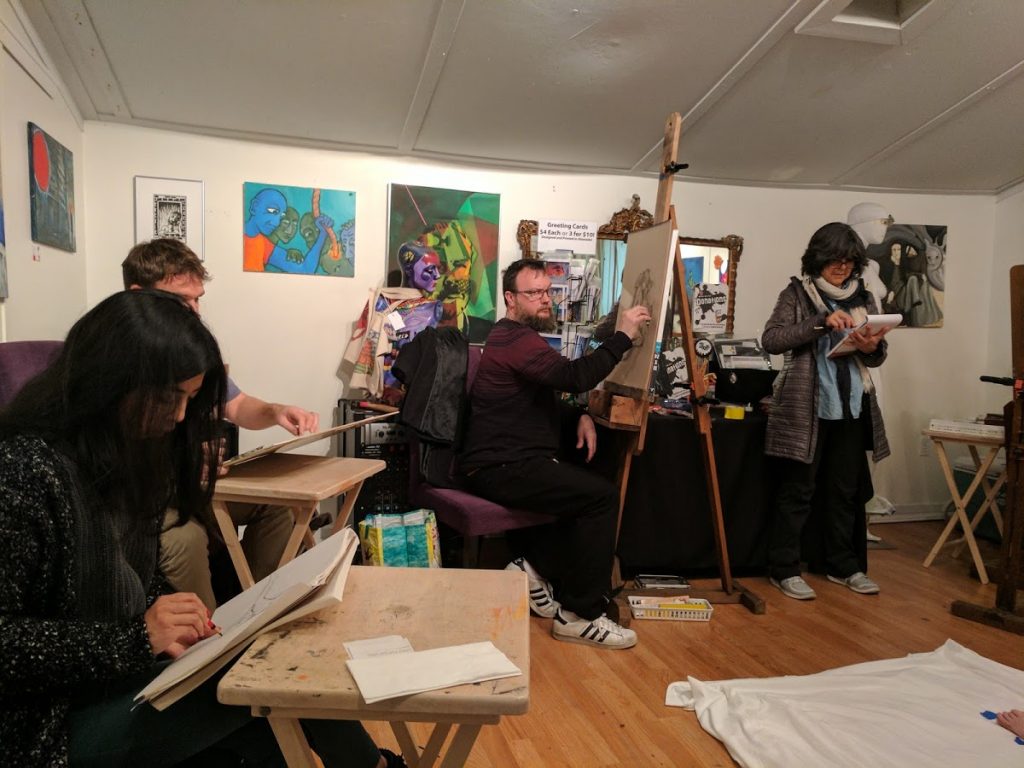 ---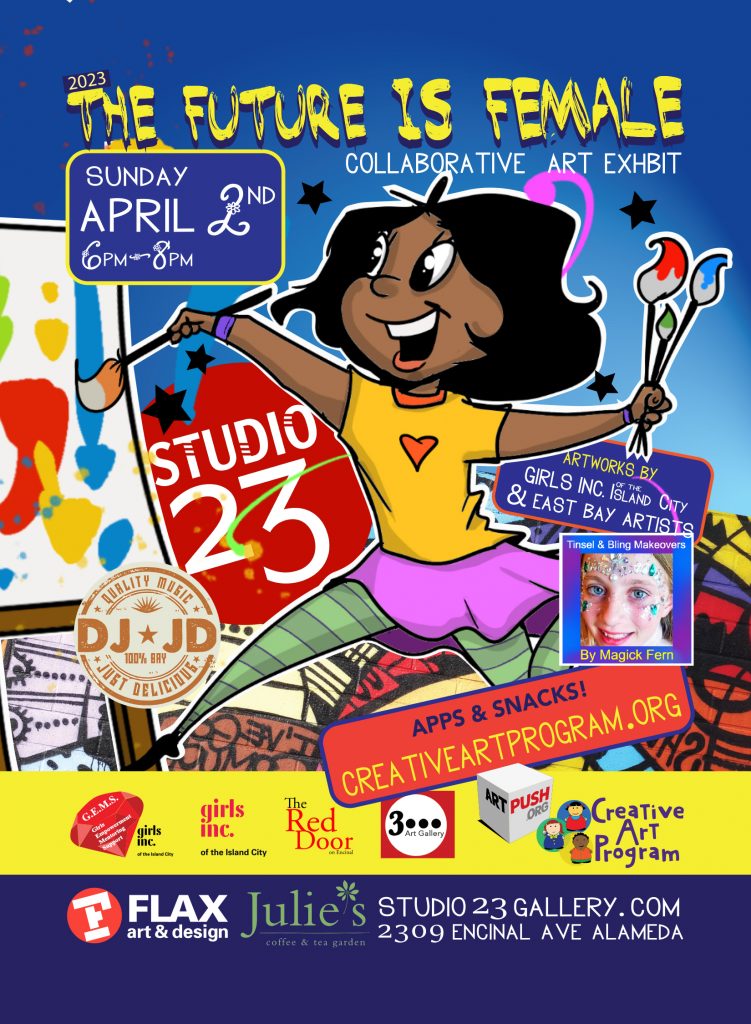 ---
Alameda Summer Art Fair & Maker Market WAS AMAZING! Thank you for coming out! Photos coming soon.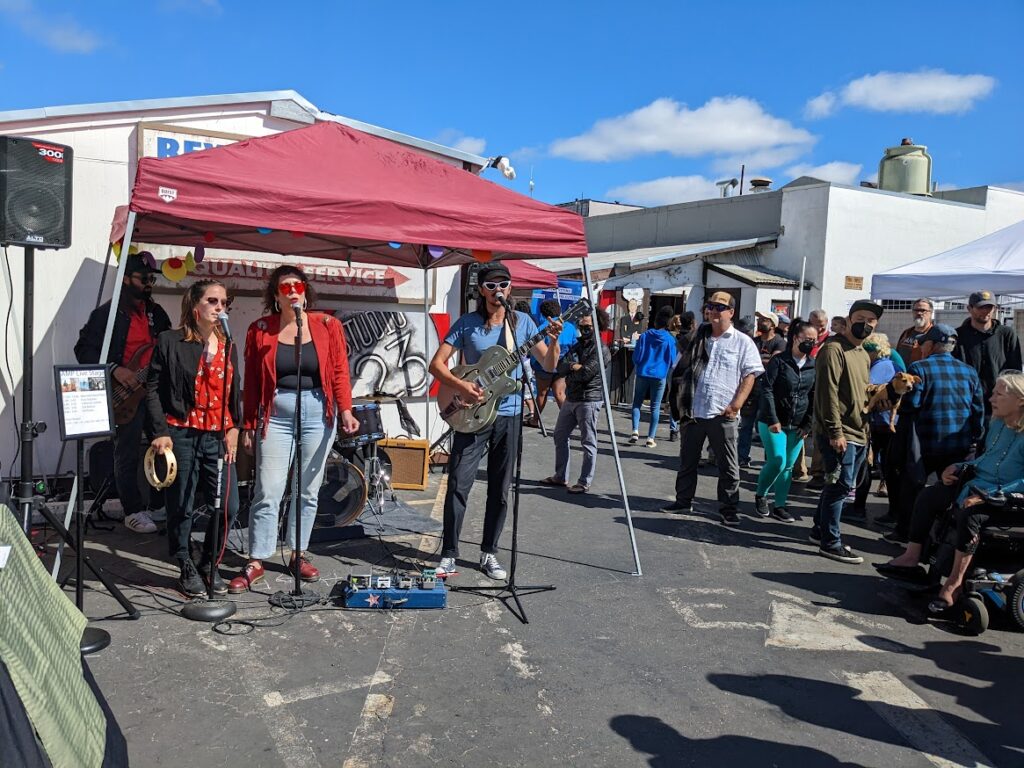 ---
Artists, get your work listed on our new art shop, Artquarter!
Browse, shop or sell at: https://artquarter.com/
---