Classes are canceled. If you are interested in becoming an instructor please email
Beginner To Advanced Techniques
Ongoing Drawing Classes: 10-week course.
All skill levels welcome. Start from the beginning or jump into advanced techniques. See the drawing course overview.
Classes are canceled. If you are interested in becoming an instructor please email m

Fundamentals of this course:
1. Composition
2. Proportions (objects' relation)
3. Construction:
– perspective
– artist's position related to the object
4. Tonality:
– light + highlight
– halftones
– core shadow
– reflected light
– cast shadow
5. Materials (types and logic of the hatching, work with pencil, etc.)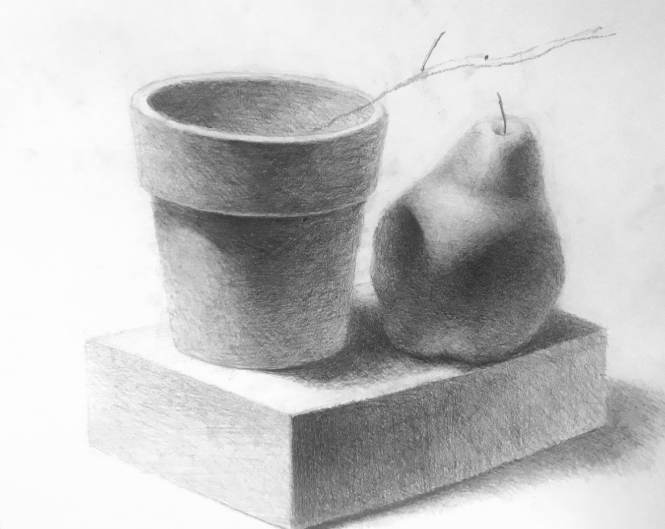 ---
Supplies Needed:
Paper for drawing: size A3-A4
Pencils: b, b2, b4
Eraser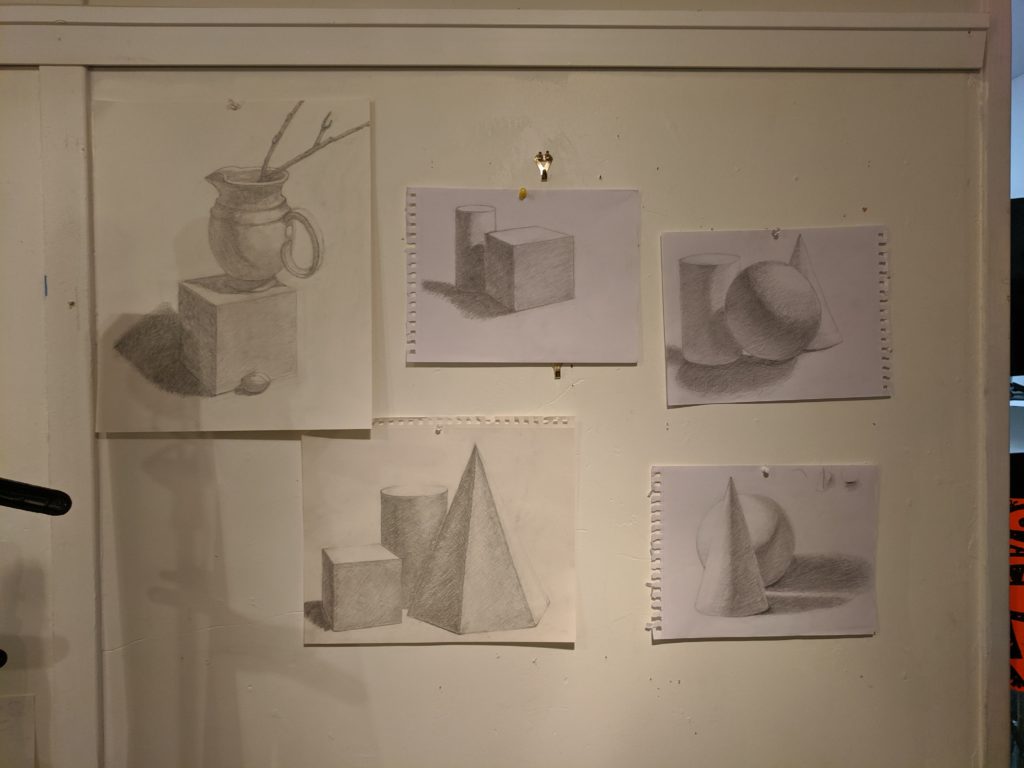 ---
Refund Policy: Full refunds can be given only if you cancel drawing classes one week prior to the course starting date (we need time to find a replacement).

Cancellations made after the week prior to the course or no-shows are charged the full amount. No refunds are issued.
If you are going to miss the class, please let our instructor know. We prepare a workspace for every student every time.
Please understand we are a small studio and your fee goes towards paying for the instructor's time and keeping our doors open.
Sorry, drop-ins and partial payments are not permitted for the course.
Everybody pays the same price, no exceptions.
Studio 23 Gallery reserves the right to cancel any class. Students will be contacted via phone or email asap and will receive a full refund.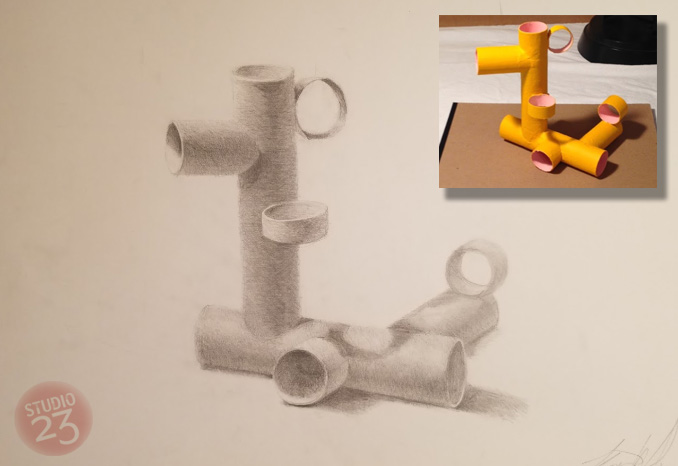 In case of an emergency, the teacher may need to reschedule a class. You will be notified of date changes asap.
Studio 23 is located in Alameda off Park Street just 2 minutes from downtown Oakland. 1.8 miles from Fruitvale Bart. The 51A Bus comes just a few steps away.