We make your wall or window come alive! Let us put together a nice rendering composition to show how it will appear on your wall. We paint windows and murals in Alameda and Oakland but can travel anywhere in the bay area for larger projects. Hire a local artist today!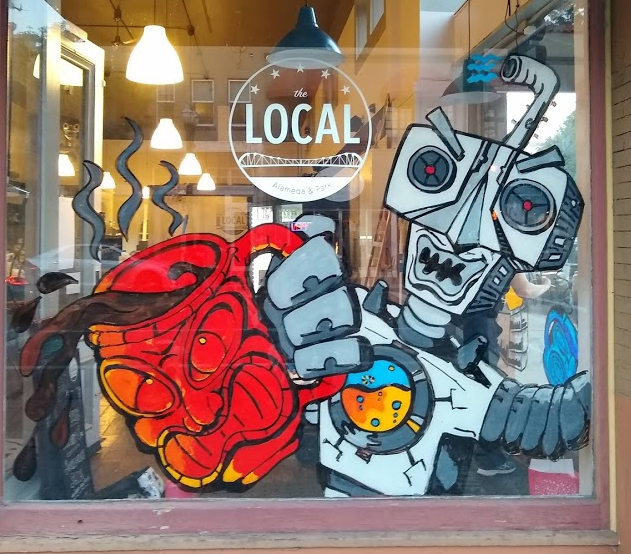 Small projects start as low as $400. We do beautiful hand-painted work. Hand-lettered signs, custom CNC lighted signs, indoor and outdoor displays, and permanent installations. Window painting with acrylic paint, indoor and outdoor murals, and street painting.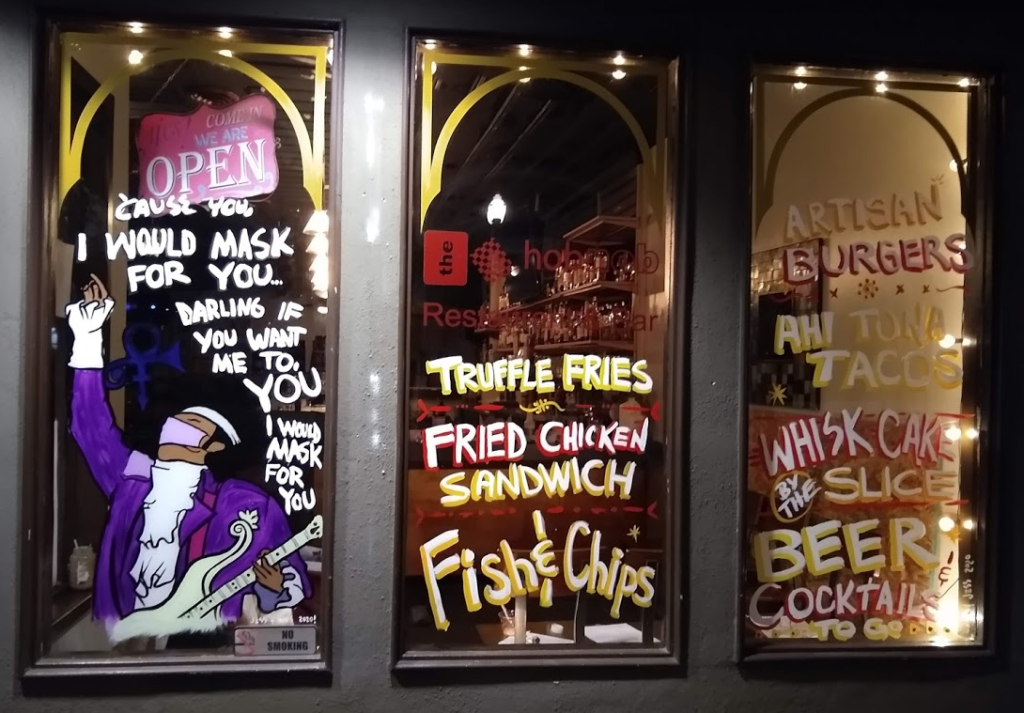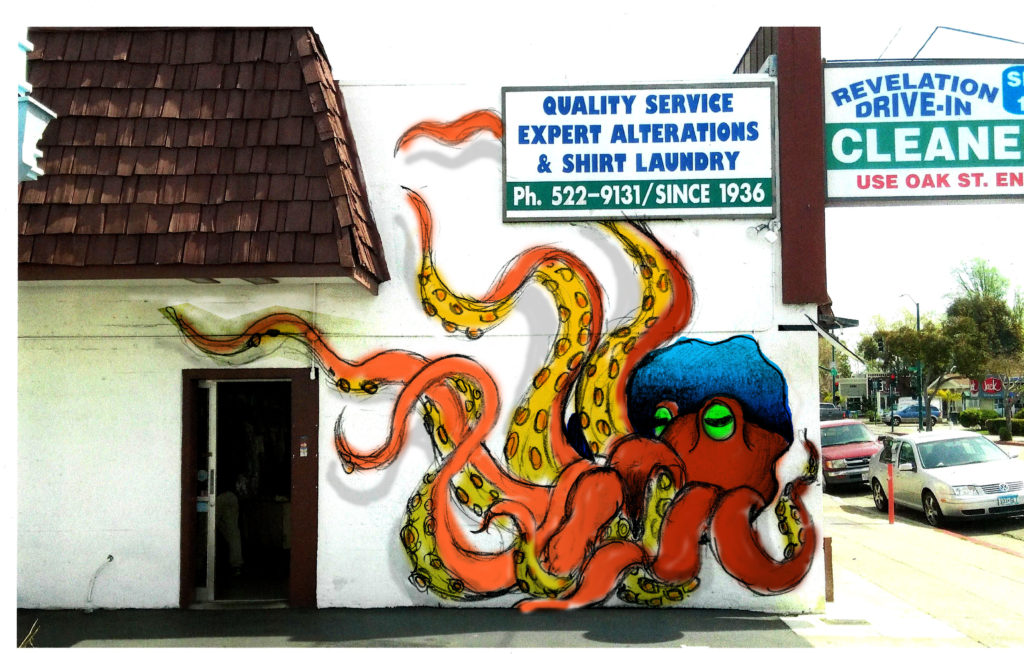 Facade Grant Program
The City of Alameda's Façade Grant Program provides business and property owners with matching grants to improve their storefronts and enhance the city's retail districts. This means the City of Alameda will pay for 50% of a mural up to $30,000. Strike while the iron's hot. This Facade Grant ends May 9th. *Note: This grant applies specifically to facade murals.
Mural Pricing
Mural cost varies, but a general rule of thumb is $10-$50 per square foot total cost. For large size projects (600 sq feet or larger) the cost per square foot may be lower. Factors that determine cost:
Size
Complexity
Accessibility
Equipment
Materials
Our minimum fee for a project is $400. This would cover a simple window design or small wall painting. Artists usually earn about $20 – $40 per hour.
We will provide a break down of materials, equipment rental, scaffolding (if needed), paint, sealer, labor, etc.
Contact us via email. Please leave a message and we get back to you asap!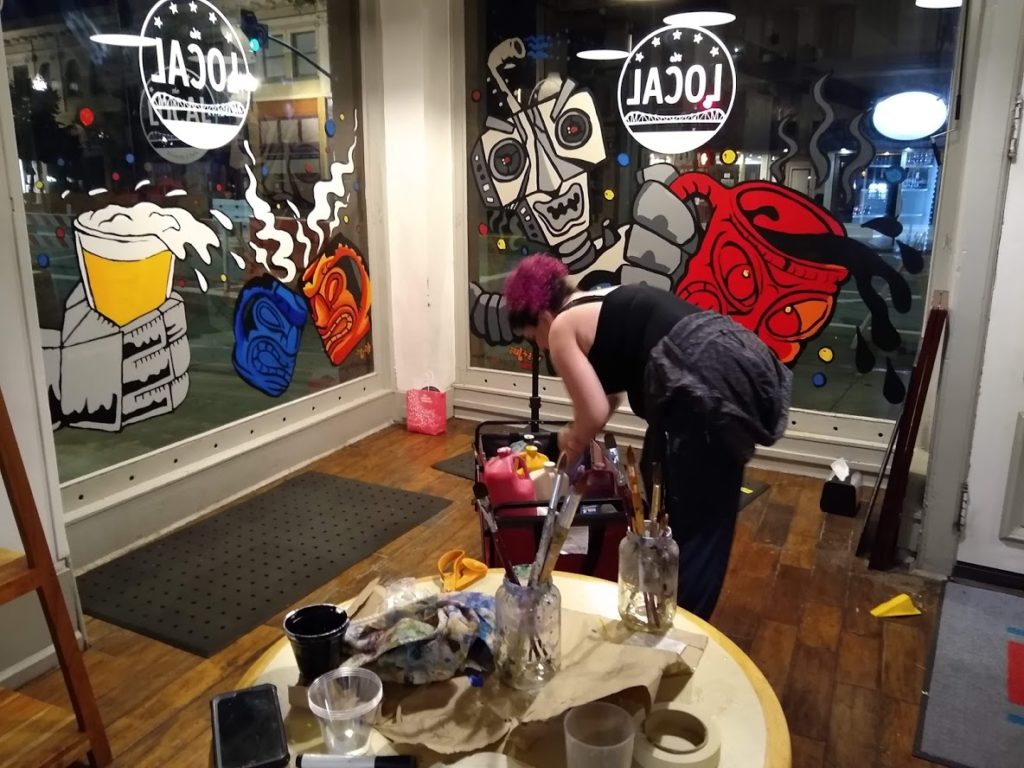 Painted murals, window displays, window painting & more!
Window Contest Installations
References For Mural Pricing