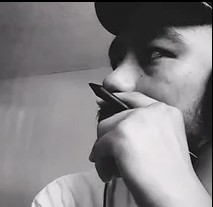 Detailed lesson outline for Saturday
Exact Dates TBA Soon!
PART ONE
5:30PM to 6:30PM
INTRODUCTION TO GESTURE DRAWING
The purpose of using gesture drawing is to get the pose and the proportions of the model down quickly without worrying too much about the finer details. Typically, gestures are drawn loosely and lightly without erasing. Once you've captured the lines of the subject, then you may start adding details, i.e. anatomy and rendering.
SCHEDULE:
-Five, 1 minute gestures.
-Five, 2 minute gestures.
GEOMETRIC CONSTRUCTION
Human anatomy can be confusing. This is why breaking the anatomy down into simple, recognizable shapes can help us understand the landmarks of the human body. In this section you will be using simple shapes like, cylinders, ovals, and squares to draw your pose. Understanding the volume surface of shapes is the first step to understanding how to render with light and shadow your figures.
SCHEDULE:
-Five, 5 minute poses
BREAK
15 minutes
PART TWO
6:45PM – 7:45PM
FIGURE DRAWING
In this section you will begin to draw the model. You may go step by step going from gesture to construction to adding details; or you may go directly into drawing the figure. Please keep in mind the volumes and shapes you are using.
SCHEDULE
-Three, 10 minute poses
-Two, 20 minute poses
BREAK:
15 minutes
PART THREE
8PM to 8:30PM
In this section you will be doing a 30 minute-focused drawing. Please use rendering for your drawing.
SCHEDULE
-One, 30 minute pose
If we have enough time we will do class feedback and review.