Figure Drawing at Studio 23 is on hold
Meanwhile, check out figure drawing with our friends over at The Frank Bette Center.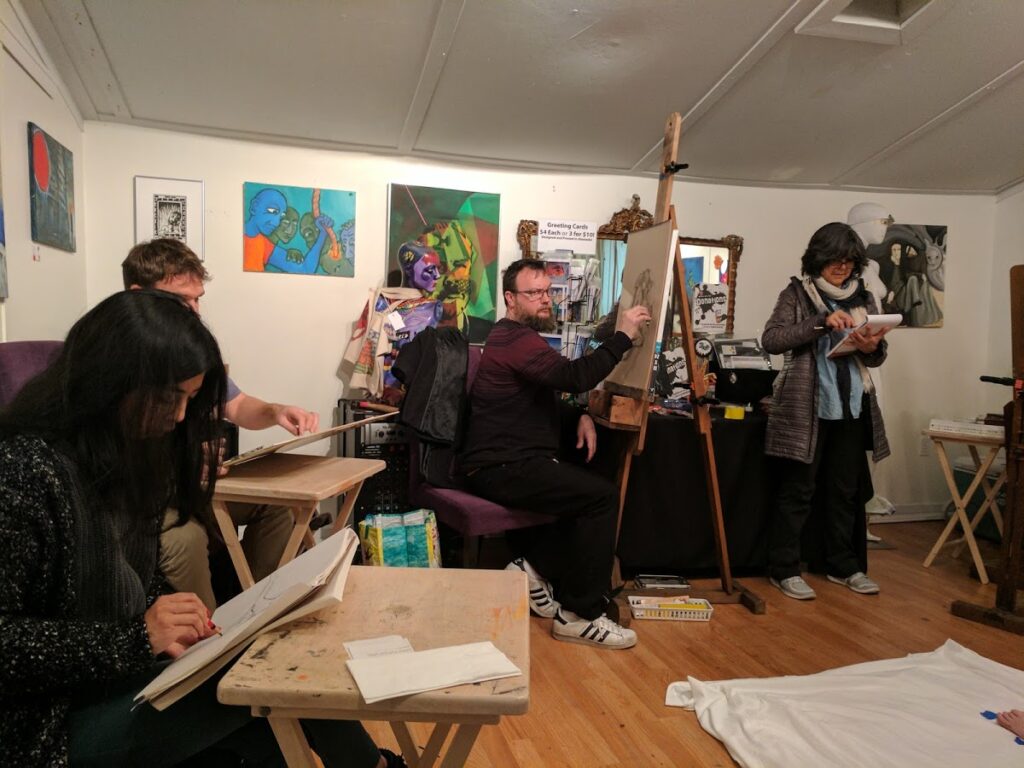 We will keep you posted when our sessions return!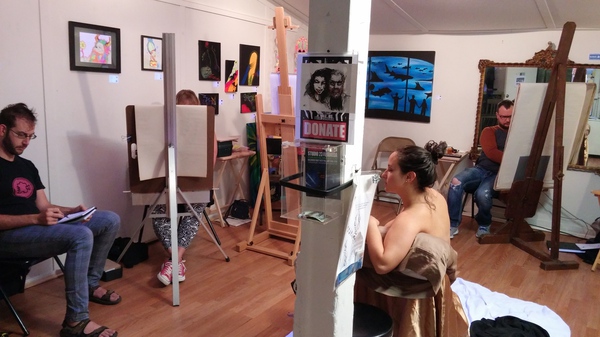 Details: Figure Drawing is on hold.
Studio 23 partners with The Bay Area Models Guild to bring you our 3-hour figure drawing session hosted by Yolanda Cotton-Turner
Fee:
$20. Please RSVP & pre-pay.
Arrive Early:
Please arrive early! We lock the door to the studio to protect the privacy of the model at 7 pm. If late, wait outside, we will open the door at the next break. Breaks happen every 20 mins or so.
This is a 3 hour, self-guided, no pressure workshop for adults of all skill levels to practice translating the human form! We meet once a month, every 3rd Friday … please come out and practice with us!
Location:
Studio 23, 2309-B Encinal Ave., Alameda, CA 94501
How To Find Us:
Studio 23 is located on the corner of Oak & Encinal Ave in Alameda just off Park St. We are near Jack In The Box, directly behind Revelation Cleaners, only a few steps away from Lucky 13.
Early Arrival & Setup: 6:30PM-6:45PM
Session Begins: 7PM sharp! (Door locks at 7:00PM)
Breaks: TBA (Periodic breaks in between for the model & you TBA)
Session Ends: 10:00PM
Clean Up: 10-10:15PM
Supplies:
Please bring your own easel and art supplies however you do not need to have an easel to participate. Many artists just bring a sketchbook. We may have a couple extra easels if you need one. Feel free to sketch, paint, charcoal, ink, whatever floats your boat. We have limited community supplies available to use.
Model: http://www.bayareamodelsguild.org
The Pose Schedule:
We normally start with short (1-2 minute) gestures and end with longer 20 minute poses.
Contact Info:
art AT studio23gallery DOT com
It may be more difficult to reach us the day of a meetup.
Digifli (Shortcode ignored because of settings)