Introduction to Advanced Drawing Techniques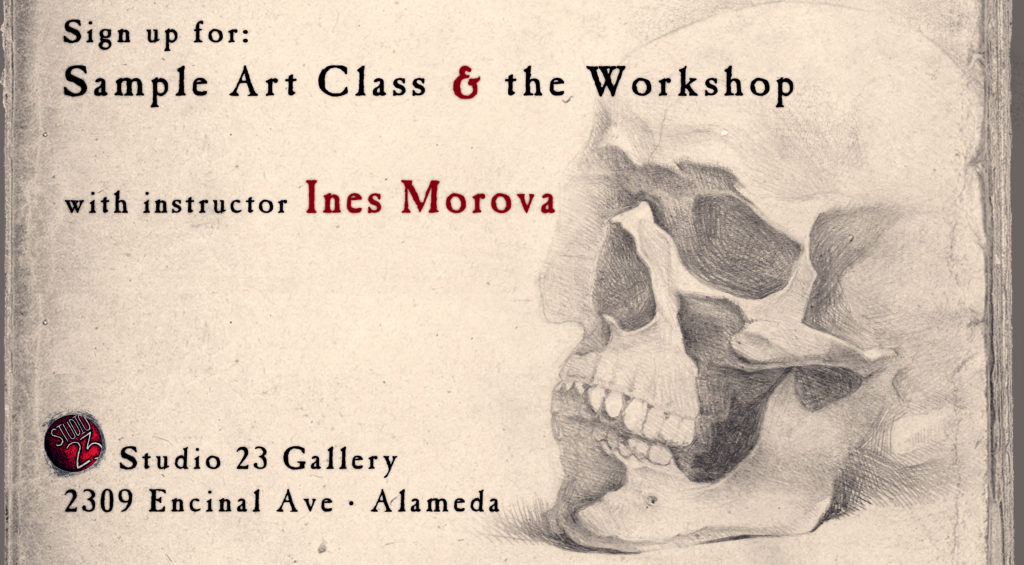 Drawing 101 Sample Class:
Not sure you are ready to commit to a full course? Try a sample class and see if it is a good fit for you. Limited space, one on one attention in an intimate studio setting.

RSVP asap to reserve your spot!
$20 Prepay $25 Drop-in . See URL to RSVP below.

1. Introduction 30 min:
"Why do I need this class? What will I learn?"
2.Practice 60 min:
"Review of Drawing Techniques"
————————————————————–
October Sample Classes
$20 Prepay $25 Drop-in
March 28,
April 11th, 25th

RSVPing will not hold your spot.
To hold your space, please use PayPal link below.

https://www.paypal.me/stu23/20
*Important: Please follow payment up with an email to be sure your payment went through and to confirm the date in which you are paying for. email: art AT alamedaartists DOT com
---
Ready for the full course? Learn More…
Ongoing Drawing 101 Course
1 Course = 10 Classes = $400
https://www.paypal.me/stu23/400
*Important: Please follow payment up with an email to be sure your payment went through. email: art at alamedaartists dot com

Thursdays 6:30PM- 9:30PM
View the schedule and RSVP

Questions contact: 415-580-2309 or email: art at alamedaartists dot com

For more info please visit https://www.studio23gallery.com/basic-principles-of-classical-drawing/

https://youtu.be/ddbq5kOxgQY