Introduction to Advanced Drawing Techniques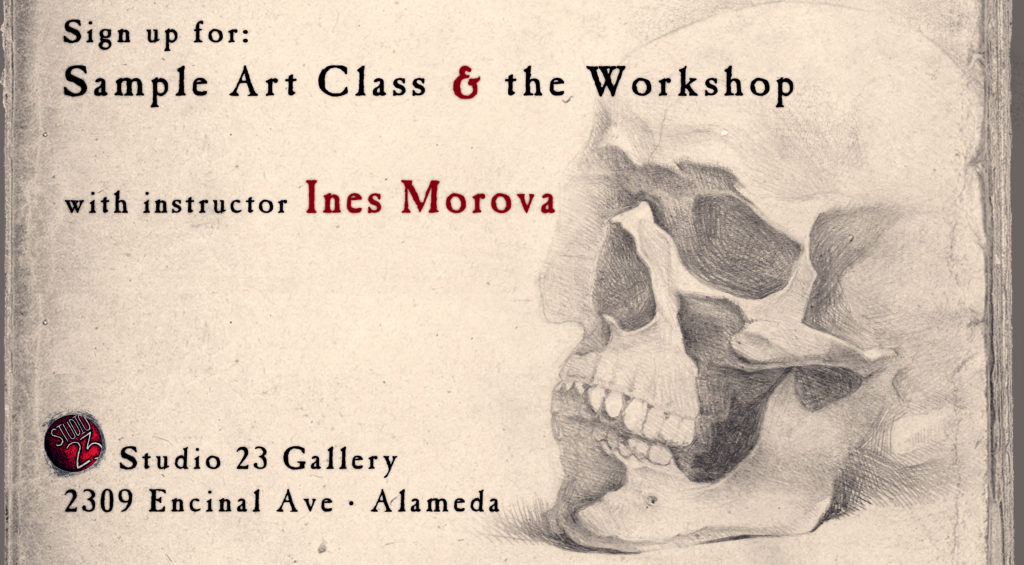 Drawing 101 Sample Class:
Not sure you are ready to commit to a full course? Try a sample class and see if it is a good fit for you. Limited space, one on one attention in an intimate studio setting.

September 28th is the last free sample class. RSVP asap to reserve your spot! Fall Sample classes continue $20 Prepay $25 Drop-in . See URL to RSVP below.

1. Introduction 30 min:
"Why do I need this class? What will I learn?"
2.Practice 60 min:
"Review of Drawing Techniques"
————————————————————–
October Sample Classes
$20 Prepay $25 Drop-in
Saturday November 23rd: RSVP
Saturday December 14th: RSVP

RSVPing will not hold your spot.
To hold your space, please use PayPal link below.

https://www.paypal.me/stu23/20
*Important: Please follow payment up with an email to be sure your payment went through. email: art AT alamedaartists DOT com
---
Ready for the full course? Learn More…
Ongoing Drawing 101 Course
1 Course = 10 Classes = $400
https://www.paypal.me/stu23/400
*Important: Please follow payment up with an email to be sure your payment went through. email: art at alamedaartists dot com

Mondays 6:30PM- 9:30PM: Starting Nov 4th
Thursdays 6:30PM- 9:30PM: Starting October 24th
View the schedule and RSVP

Questions contact: 415-580-2309 or email: art at alamedaartists dot com

For more info please visit https://www.studio23gallery.com/basic-principles-of-classical-drawing/

https://youtu.be/ddbq5kOxgQY