Art Show & Reception: Displaying the work of Wesley E. Warren & Jessica Warren.
Saturday, November 23rd 7-9pm at The Blue Danube.
1333 Park St, Alameda, CA 94501 (510) 523-2116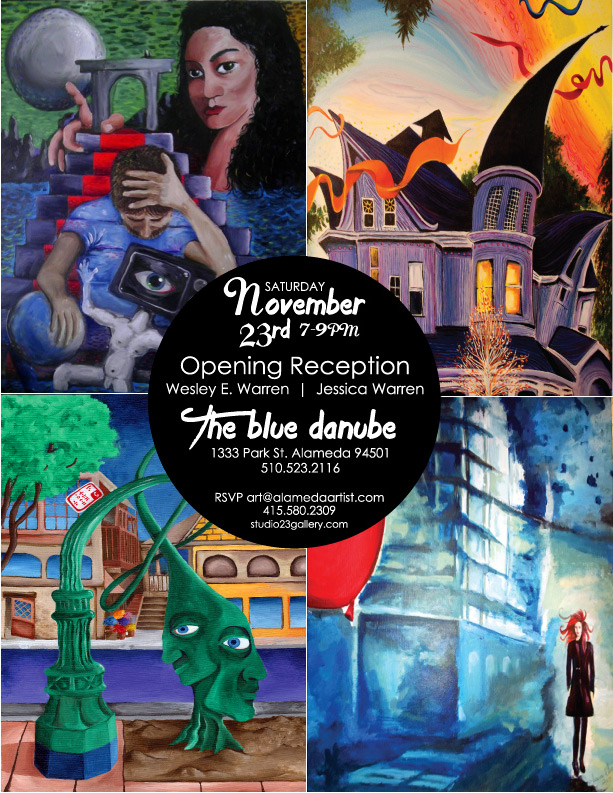 ..... Past Event....

Show Me The City: Closing Reception
Artists Renditions of the Bay Area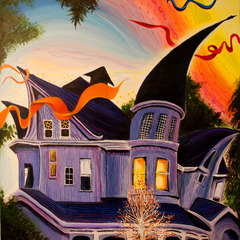 Local artists show you their city with works inspired from all over the Bay Area. Psychedelic videos projected on the wall and accompanied with electronically synthesized music and flowing wine fountains are just a few of the exhibits on display at the upcoming show, as well as many original paintings, drawings and lino cuts.
The artists inspirations and creations are limitless, a sketch at a coffee shop, a photograph of a fence, a painting of a lamp post, or a watercolor of a street scene.
The closing reception starts at 7:30 PM and runs until 9:30 PM, Friday October 11th, 2013. This is a great time to visit Alameda Art Galleries and there will be several shows opening on this same evening.
..... Past Event....
RSVP
|
satellite
|
fb
|
press
|
meet
|
Friday
|
Create Tags
|