Outdoor Art Festival:

Sunday June 26th 2016

1PM-7PM Studio 23

2309 Encinal Ave.

Alameda

,

CA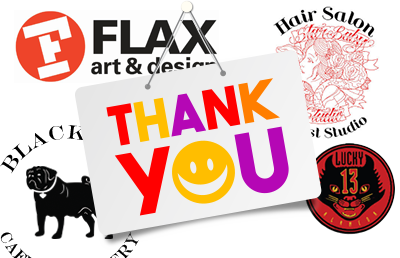 Big THANK YOU to the Alameda Summer Art Fair Sponsors!
Without your support the Summer Art Fair would not be possible!
Flax Art & Design, Now open in Oakland!
Lucky 13 Alameda
Starbaby Studios
Prize Donations from:
Flax Art & Design, Now open in Oakland!
Black Pug Cafe
Studio 23
Over 30 live art demos, over 20 artists in Studio 23's "
100 UNDER 100
" group show, 3 Open Studios/galleries, including "
3 DOT
" & "
The Alley
".
For Immediate Release:
Come see over 65 local Alameda and Bay Area artists at this free Outdoor Art Festival. Mingle with local emerging and established artists creating unique artwork during the fair! See live painting, sketching, sculpting and illustration. The festival will take place in the lot of Studio 23 Gallery at 2309 Encinal Ave between Park Street and Oak in Alameda

Studio 23 Gallery "100 Under 100"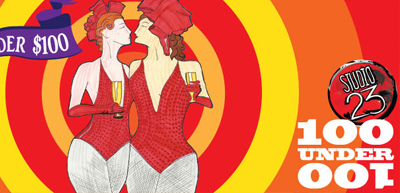 Studio 23 Gallery will be open and exhibiting the group show: "100 UNDER 100" with paintings, sculpture and visual art by even more bay area artists!

100 Peices of art for under $100 Dollars!



The opening reception is June 10th, during the Second Friday Alameda Artwalk. An encore presentation will be during the Art Fair on Sunday June 26th from 1PM-7PM.

Open Art Studios: 3 Dot and The Alley
You can also visit
3 Dot Studios
(2309A Encinal) and see the working studio of local painter's
Dave Sylvester
,
Sara Edge
&
Bill Webber
.
"The Alley"
Art Studio, owned by artist's
Jennifer King
and
Mark Coleman
will also be open to the public. Come in and see the work of these two very talented Alameda painters.
Live Music:
*
Addison Street Jazz Band
Food and Drinks
Lucky 13
Drink Specials: "Ask for the Art Fair Special!"
Ongoing art fair drink specials with our neighbor and sponsor
Lucky 13
Food Trucks:
Rebel Dog Catering
Kids Creative Corner
Children are encouraged to participate in a multiple of fun art projects. There will be various activities at the Kids Corner!
- Alana Dill
will be face painting. $5-$15
-
Friendly Lord Zondar
&,
Bunny Tick
& Art Fair Coloring Contest!
- Sand Art & Painting Pots with
Twirl
!
- Live Print Press with
Cotton-Turner, The Printmaker
Coloring Contest
Mayor Trish announces the coloring contest winners at 4:30.
Entries must be submitted by no later then 3PM.
There will be a Coloring Contest with a variety of prizes. You can get coloring entries soon at many local Alameda business's by you.
Now available at these locations. Get yours before they run out! Tuckers, Jims Cafe, Ollies, Twirl, Starbaby Studios, Bowzers, Tomatinas, Island Taqueria, Yogofina, Toy Safari, The Library, The Blue Danube, Alameda News Stand, Mongolian BBQ & more to come!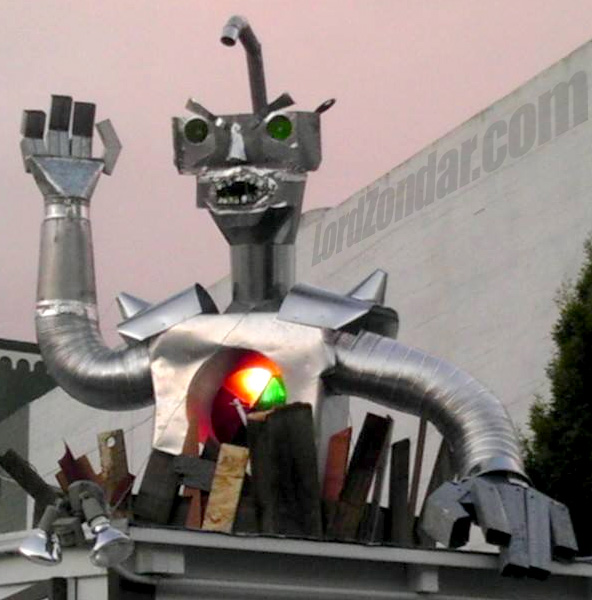 Giant Robot Friendly Lord Zondar
Friendly Lord Zondar, the
giant metal robot
, will be perched on the roof overlooking the crowd. Make sure you come by and get a photo. You can find coloring pages of Lord Zondar, Bunny Tick and the Summer Art Fair Poster all over the east bay in selected restaurants (while supplies last).
With everything from comic book art to clothing and jewelry, to metal sculpture. Come support the local artists that make the Bay Area such a dynamic and creative place to live. There will be music and festivities all afternoon.
Media Files: Download 2016 Press Kit Images
Flax Art & Design
Now open in Oakland. Be sure to pick up a Flax Coupon at the art fair!
Lucky 13 Saloon Alameda
A few steps away from the fair, stop by for "Art Fair Drink Specials" from Noon to 5PM at Lucky 13 Alameda
Starbaby Studio
A creative hair salon and art studio. We have handmade jewelry, accessories and more. Located on Park Street in Alameda.
Studio 23 Gallery
Alameda's coolest underground art space. Regular group shows featuring Bay Area artists. Home of Friendly Lord Zondar the giant robot, the Black Light Art Show.
Art Fair Vendor List
Anna Kirsh, JVS Jewelry, Arleen Fernandez, Pom, Steven Yu, Andrea Jackson, Mark Badger, Yolanda Turner, Michal Dugger, Annie Berryman, Panic in Polka, Feathered Outlaw, Brian Miller, Aloc Studios, C Gould-Turetsky, Twirl, Alana Dill, More TBA
100 Under 100 Full Artist list
Gerardo Chow, Margaret Lee, Erin Crociani, Nancy Husari, Leena Prasad, Michelle Mohler, Charlise Tiee, Tracy Matesic, Carolina Tapia, Patricia Wright, Victor Mavedzenge, Holly Highfield, Nikki Romero, Kate Moore, Michelle Bautista, Lila, Annie Horn, Richard Ralph, Cheryl Harawitz, Howard Harawitz, Jessica Warren, Wesley E. Warren
Press Contacts:
(Not for Publication!)
art at alameda artists dot com
Jessica Warren
Jessicawarren.net
415.580.2309
Wesley E Warren
Wesleywarren.com
Getting to Alameda
|
Parking
Full 2016 Sponsor List:
Flax Art & Design
Lucky 13
Starbaby Studio
View last year's participants!