STUDIO23
Home
|
Spring Cleaning Artworks Sale!

Over 20 artists. Artworks up to 50% off. Indoor & Outdoor Sale. Visit the new studio "3 Dot"
The Spring Cleaning Art Sale will take place in and around the lot of the Studio 23 Gallery in Alameda from 1PM to 7PM on Sunday March 20th.
Reserve your spot online now!
Over 20 Bay Area artists artwork at this free indoor/outdoor Art Sale.
Original artworks, prints, cards & Gifts on sale!
Meet the artists...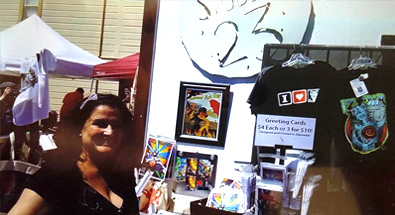 Panic in Polkadots
Artery Press
Kuro-Same Arts
Mynt Ortega
Studio 23
3 Dot Studio
Sara Edge
AbstraFlux Art
Cheryl Harawitz
Jack Gonzales
Maureen O'Brien
For Immediate Release:
Indoor/Outdoor Spring Cleaning Art Sale:

Sunday March 20th 2016

1PM-7PM
Studio 23

2309 Encinal Ave.

Alameda

,

CA
Over 20 Contributing Artists
Come see over 20 local Alameda and Bay Area artists at this free Spring Cleaning Art Sale! Mingle with local emerging and established artists. Up to 50% off original artworks, prints, cards & gifts! The sale will take place in the lot of Studio 23 Gallery at 2309 Encinal Ave between Park Street and Oak in Alameda

Open Art Studios: 3 Dot Gallery & Studio 23
You can also visit 3 Dot Studios (2309A Encinal) and see the working studio of local artists Dave Sylvester and Sara Edge.
3 Dot will be open to the public for the first time. Come in and see the work of these two very talented Alameda artists.

Kids Creative Corner
Children are encouraged to participate in the coloring area as well as try print making at Artery Press's printmaking booth.

Food and Drinks
Light snacks will be available.
We encourage patrons to visit our neighbors http://www.scolarisgoodeats.com for lunch and Lucky 13 will be serving up ice cold beer and cocktails.

Coloring Area
There will be a Coloring Area for kids to get creative in. Friendly Lord Zondar coloring sheets available at Studio 23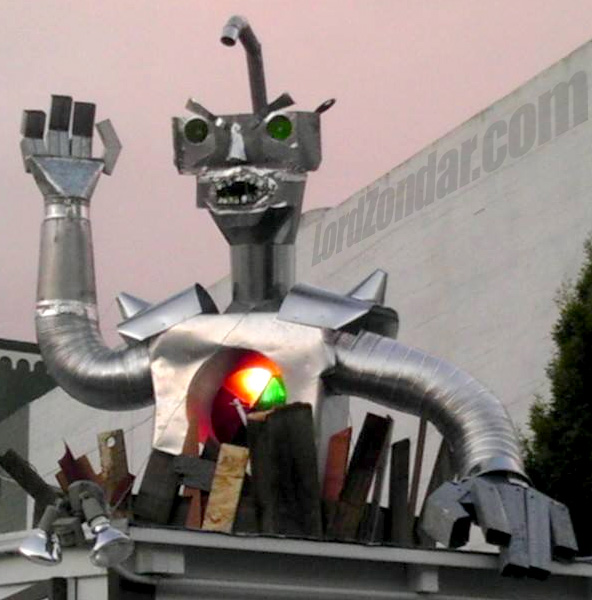 Giant Robot Friendly Lord Zondar
Friendly Lord Zondar, the giant metal robot, will be perched on the roof overlooking the crowd. Make sure you come by and get a photo. You can find coloring pages of Lord Zondar and the Spring Art Sale all over the east bay in selected restaurants (while supplies last).

Media Files
Art Sale information:
Studio 23 Gallery
Alameda's coolest underground art space. Regular group shows featuring Bay Area artists. Home of Friendly Lord Zondar the giant robot, the Black Light Art Show.
RSVP
https://www.facebook.com/events/221805334827557/
Artist List as of 2-8-16
Panic in Polkadots
Artery Press
Kuro-Same Arts
Mynt Ortega
Studio 23
3 Dot Studio
Sara Edge
AbstraFlux Art
Cheryl Harawitz
Press Contacts:
(Not for Publication!)
art at alameda artists dot com
Jessica Warren
Jessicawarren.net
415.580.2309
Wesley E Warren
Wesleywarren.com
Getting to Alameda
|
Parking